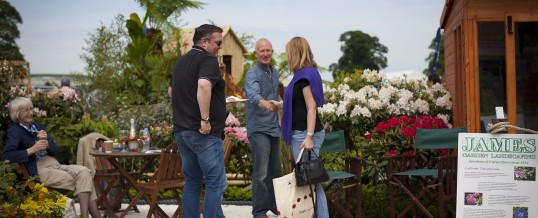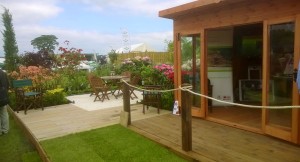 Here are some images of the garden we designed and built for the Association of  Professional Landscapers stand.
The garden was very well received and we were blessed with beautiful weather.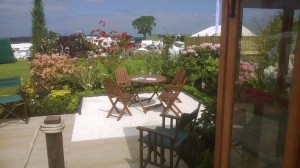 Thanks to Stonemarket for providing beautiful paving, edging and gravel, TGB Sheds for the loan of the summerhouse, and also to Growforth for the loan of the fabulous plants.
It was great getting to know Phil, Andy and Cassie from the HTA.
This garden was built onsite in just 3 days! See the transformation below..
From this                                       To this                                            To Finished in just 3 days!